Lending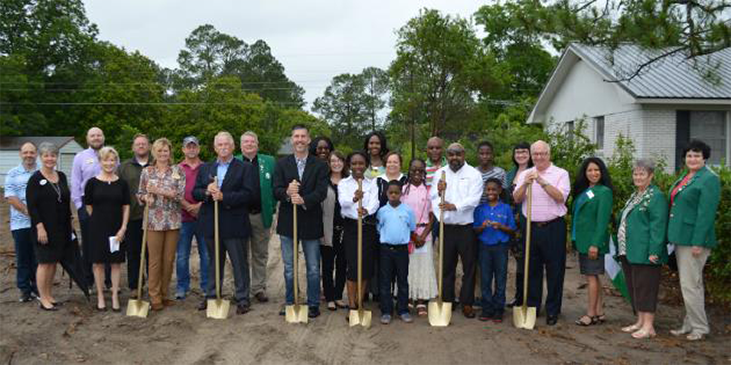 SGRC Lending staff attend a Valdosta-Lowndes Chamber sponsored Ground Breaking Ceremony for Cre8ive Zone,LLC, an SBA 504 loan in participation with Ameris Bank. .
The various loan programs offered by the Southern Georgia Regional Commission Loan Department are operated through the SGRC's two non-profit corporations, the Southern Georgia Area Development Corporation (ADC) and the Southern Georgia Area Resource Development Agency, Inc. (ARDA)

In 1983, the ADC received its designation as a Certified Development Company by the Small Business Administration, which allows it to deliver the SBA 504 loan program. SBA 504 loans are an excellent tool for financing fixed assets such as land, building, and equipment on long term, below-market, fixed rates. In addition, the ADC facilitates SBA 7a guaranteed loans for commercial businesses.

In 1989, ARDA was the first agency in the United States approved for a loan through the Rural Development's (RD) Intermediary Relending Program. This revolving loan fund program is designed to assist rural areas specifically. ARDA has received multiple IRP loans from Rural Development since that time. In total, ARDA manages over $6 million in EDA and USDA Rural Development funded revolving loan funds.

After exploring the lending links, feel free to contact us with any questions using the form below.