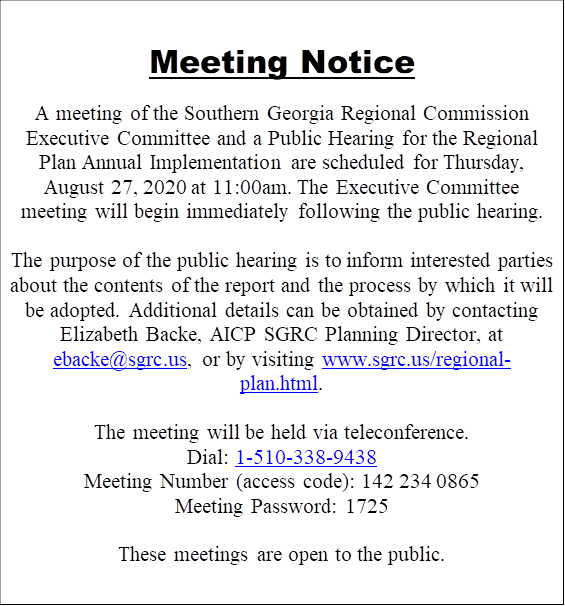 A meeting of the Southern Georgia Regional Commission Executive Committee and a Public Hearing for the Regional Plan Annual Implementation are scheduled for Thursday, August 27, 2020 at 11:00am. The Executive Committee meeting will begin immediately following the public hearing.

The purpose of the public hearing is to inform interested parties about the contents of the report and the process by which it will be adopted. Additional details can be obtained by contacting Elizabeth Backe, AICP SGRC Planning Director, at ebacke@sgrc.us, or by visiting www.sgrc.us/regional-plan.html.

The meeting will be held via teleconference. Dial : 1 (510) 338-9438

Meeting Number (access code): 142 234 0865

Meeting Password: 1725

These meeting are open to the public.